Black boots for everyday styling
2021-10-11
Booties have been one of the most popular shoe models for several seasons. They are characterised by a short upper and usually reach behind the ankle. They can have a flat sole, platform, wedge or stiletto heel. They come in slip-on, laced or zipped versions. Additionally, they can be decorated with various types of ornaments - stripes, buckles, studs, rhinestones, zircons or pearls.
Black boots are fashionable, stylish and universal. They can be matched both with elegant and casual outfits. There are many possibilities, so they should be in every woman's wardrobe. And what to wear them with? We will present the most interesting black boots stylizations in a moment.
Black boots - styling

Classic black boots have an established position in the fashion canon. They can be called timeless classics, as they are very popular every year and can be matched with anything. Styles with black boots - both minimalistic and extravagant - are a definite hit! The abundance of cuts and patterns guarantees that even the most demanding customers will find something for themselves.
Black boots will certainly go well with any colour dress and trousers. This is especially true if black boots are matched with other black elements, such as patterns on clothes, tights, handbag, belt or gloves. Models with a modern cut also look great with asymmetrical skirts.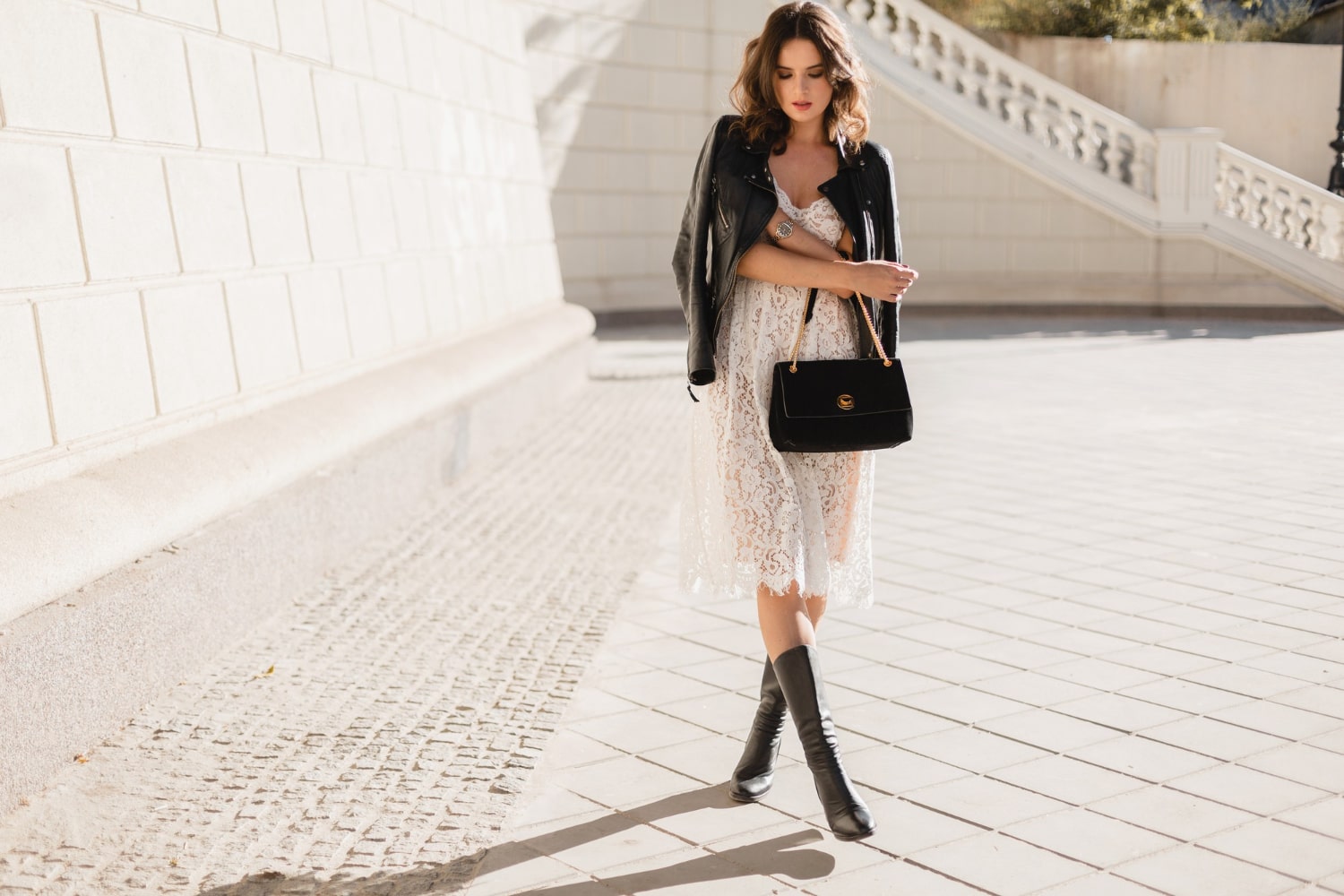 Styling with black heeled boots

Black heeled boots will suit almost any outfit. They go perfectly with women's suits, elegant blouses or formal dresses. However, we must remember to choose the right cut depending on what we want to create a styling with black heeled boots. In this category of shoes we have a choice of military or elegant models with a round or pointed nose. It is important that the individual elements of your outfit form a coherent whole.
Black high-heeled boots go well with dresses of the same colour. A good choice is also a contracting beige, cream or white dress, complemented for example with a black belt or a shirt worn underneath. This will give you an interesting, minimalist and professional look, perfect for work or university. The height of the heel can be anything. Styling with stiletto and classic stiletto boots will certainly be a great choice.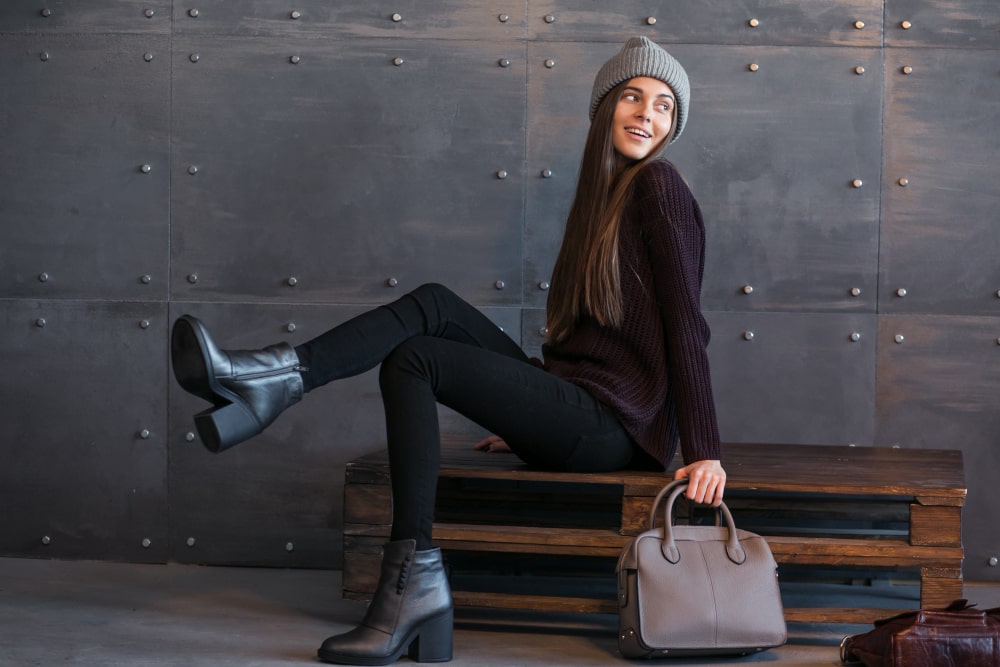 Black high heel boots - styling

Elegant outfits with black stiletto boots are perfect for the office. As a base you should choose classic elements of your wardrobe, which perfectly fit the concept of formal dress code. Not only a woman's suit with a shirt, but also a pencil dress or a jacket with a formal blouse will work perfectly. We must remember to choose elegant versions of these shoes for work.
Fans of retro elegance will love the combination of bell-bottomed trousers with black leather pointed toe boots. The look will be complemented with dark or contrasting light top and long coat.
Black stiletto heeled boots look great when matched with tights. More decorative models of this type of shoes combined with a skirt nicely exposing your legs will create a perfect set for a romantic meeting or a larger outing.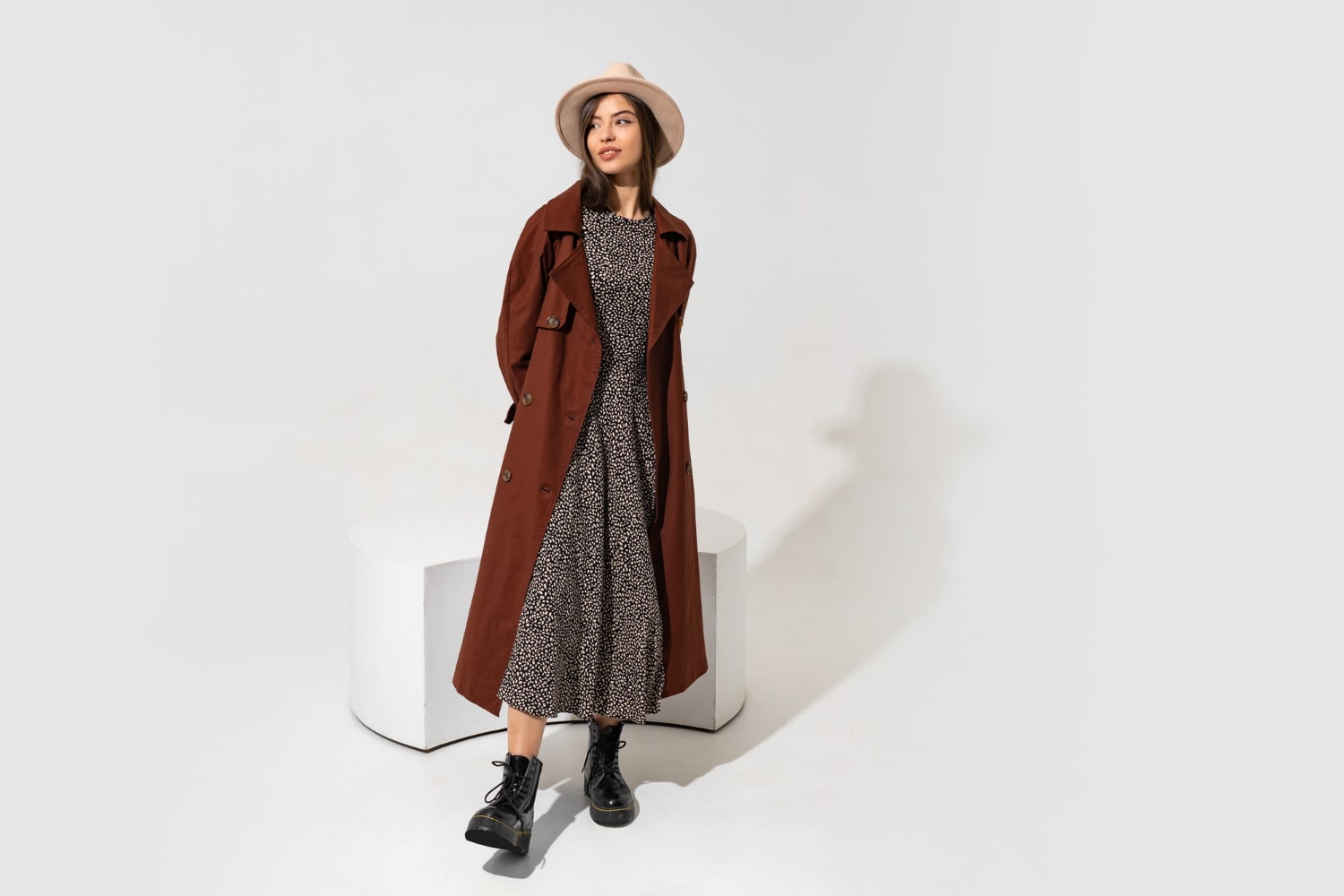 Black wedges - Styling

When styled with black wedge boots, virtually any type of trousers will look good. Black boots look great when combined with slim fit or regular jeans. This season it is worth betting on the so-called black total look, i.e. black trousers, boots and a jacket or coat. On the other hand, if you fancy a bit of contrast, you can match the styling with black wedge boots with bright mom jeans with patches or joggers.
Read also:

Beige boots - styling
Fashionable boots for fall 2021
How to wear boots with a dress?