How to take care of your glans? Guide
2021-10-18
Glans are universal, practical shoes, worn by women and men alike. No wonder - they are comfortable, fit into many outfits, prove themselves in various weather conditions and practically never go out of fashion. Good quality shoes in this style will serve us for many years, if we take care of them. How to take care of glans, so that they do not deteriorate quickly?
How to clean glans?

Counterculture, metal music, rock, grunge - these are the buzzwords that come to mind when we look at glans. How to take care of such shoes, not to violate their nonchalant style? Many people think that you shouldn't over care for them, because all the scratches and dirt add to their character. However, natural and noble aging of leather is one thing and another is bringing your shoes to the point where they can only be thrown away. Therefore, if you don't want to polish them, you should at least clean them regularly.
The answer to the question of how to clean glans depends on the material they are made of. If it's leather, start by removing mud and other dirt with a brush or dry cloth. Then use a wet cloth and regular hand soap or specialist leather soap to get rid of deeper dirt or stains. And how to clean glans that are not leather? Here, ordinary soap and a bit of water will suffice. Remember that it is necessary to dry the shoes before proceeding with further care.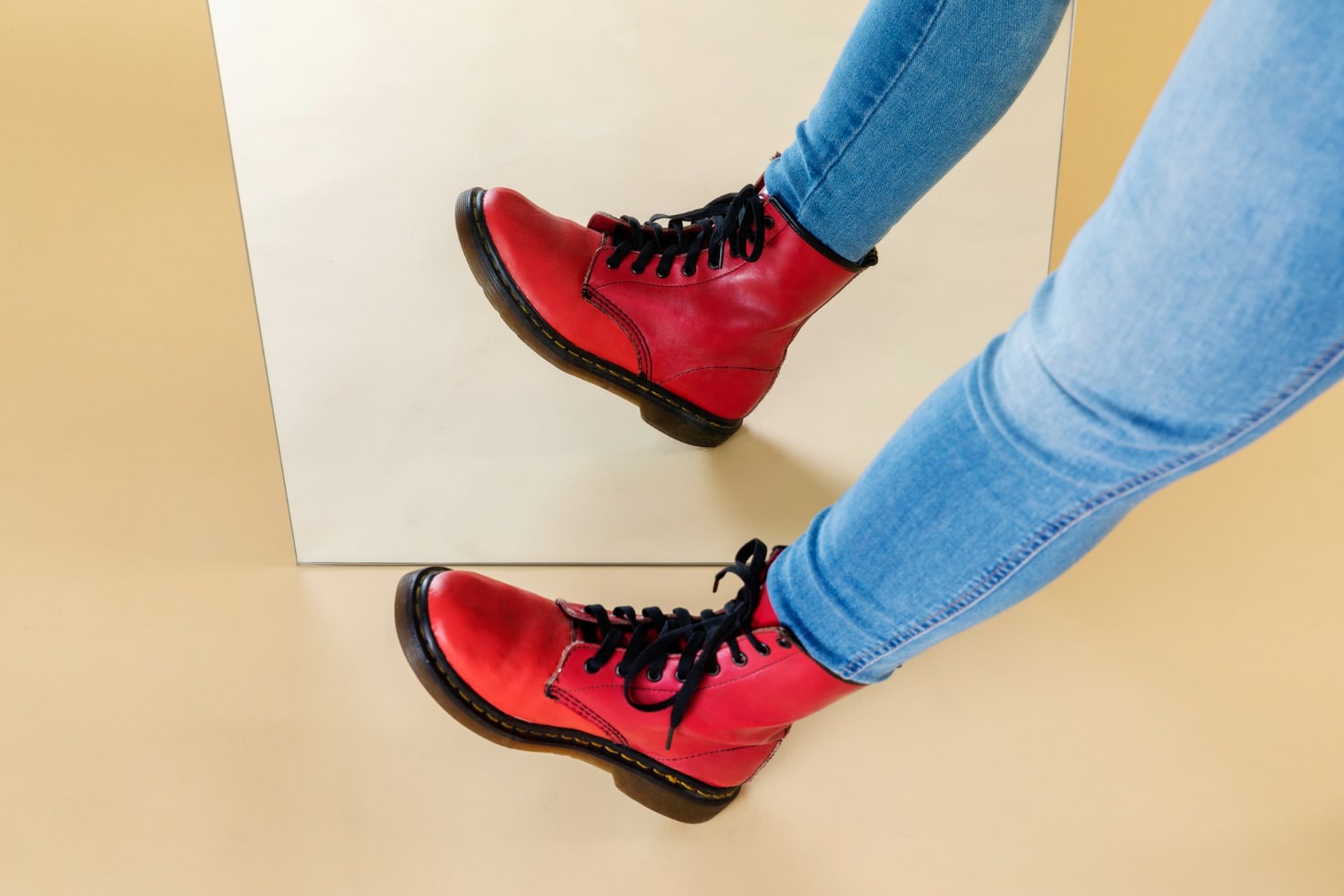 Care products

If you're wondering how to care for your glans so that they last a really long time, think about waterproofing. For leather shoes, special fats work well to make the leather absorb water much more slowly and stop it cracking. In addition, grease for leather softens and nourishes it. Use it once a month in autumn and winter, every two months in spring and summer.
If you don't know how to take care of your clogs, which already show small abrasions and scratches - choose a coloring cream for leather. Such a cosmetic will enhance the colour of your shoes, cover any discolourations, eliminate small defects and shine the leather. A product designed for ecological leather will do the same.
Paste is the basis

The last element thanks to which you will protect your glans is polishing. It protects the leather against mechanical and chemical factors and gives it a high gloss. If you don't want your glans to shine too much, don't polish them heavily, but don't give up on the paste. Apply a thin layer with a cloth or special brush and rub until the paste covers the whole glans. How do I care for eco-leather shoes? Special pastes for this type of material will nourish and shine them.
How to clean the inside of your glans?

Keeping your footwear in good condition also means taking care of the inside. How to clean the inside of your leather clogs? To refresh them again, we can use leather soap, and if the upper is made of plastic, reach for ordinary soap. An important element is the use of special deodorants, which disinfect the inside of the shoe, prevent the reproduction of bacteria and fungi and kill the unpleasant smell.
How to take care of glans on a daily basis?

You already know how to clean your glans and which preparations to use for their care. Thorough cleaning, waterproofing and polishing are activities that should be repeated regularly, depending on the needs and condition of the shoes. As far as daily care is concerned, just wipe your glans with a dry cloth after returning home and use a brush to remove mud or soil from the soles. Don't overdo it with damp cloths and soap - if there's not much dirt, there's no need to treat the leather with water too often.
How to take care of your damaged glans?

Wondering how to clean clogs that have been through a lot? Try resuscitating them. First clean your shoes thoroughly as in the first step. Then get yourself a special leather putty to fill in the holes, scratches and dents. After the putty has been applied, the shoes need to dry. Then polish your clogs. In this way, you can save the footwear that was fit to be thrown away.
Read also:

The most fashionable styles with glans
What to do if your shoes chafe at the back?
How do I clean white leather shoes?